It's been a wild few months for this writer girl!
Here's what's been happening.
Book Tour:  If you live near Austin, TX; Atlanta, GA; Jacksonville, FL; or Nashville, TN, please plan to come and visit me on Zondervan's Warmer Days, Darker Nights book tour! I'm not going alone, either. My very good company will be authors Bill Myers and Heather Burch. For more information on the dates and locations, click here.
That got me thinking about giving autographs to people. I can be really forgetful, so I'll have to make note of the verses I like to write in each book so I can avoid something like this: I want to avoid something like this: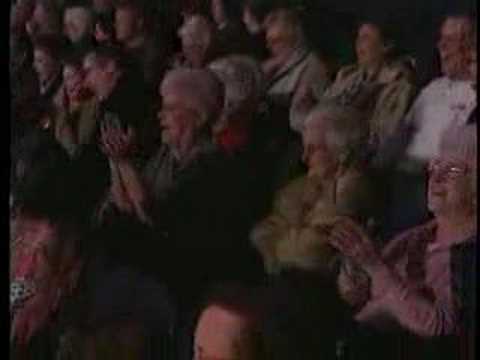 Writing: I turned in the first book in a 4-book YA spy kid series I'm going to publish with Jeff Gerke and Marcher Lord Press. The first book, The New Recruit, is the very first book I ever wrote, so I'm pretty excited to see it in print. I just found out Kirk DouPonce will be designing the covers for the series. Kirk designed the Blood of Kings covers, so I'm pumped to work with him again. The New Recruit will come out sometime this fall. 
Here is my premise for The New Recruit: A teenage boy joins the agent development program of a spy organization and travels to Moscow on a training mission.
I'm almost finished writing the first in a dystopian trilogy for Zonderkidz. The first book, Captives, is scheduled to release in February 2013. The story was inspired by Beth Moore during my Monday night ladies bible study on Daniel. When Beth asked us to think about a group of teenage boys today who were taken captive from their home (Jerusalem) and put into a foreign city (Babylon), how might they cope? And would they stay true to their faith when thrust into such a strange, worldly environment?
Here is my premise for Captives: When a village is conquered, one young man must re-unit his people in an attempt to protect them from the disease that has ravaged the enemy city.
Spirited Out on Paperback:
 The 
Spirited anthology is now available on paperback
! This project is 100% for charity, so check it out. My story is about Prince John of Cyprus and Jerusalem. His father acquires a massive treasure and allows John to choose an item. John picks out an old Senet game. But when he tries to open it to get at the pieces, a young woman appears. She has been trapped in the game for centuries. And Prince John wants to set her free. But at what cost?
The To Darkness Fled podcast: I'm doing good on this. I've just finished recording chapter 19 last night. Almost halfway done! If you haven't been listening, you have start with the first book here.
What Readers are Saying about Replication: 
"Replication is a great story, full of exciting and dramatic twists. If you like suspenseful, meaningful stories, you will love this one. I highly recommend it for both adults and teens." –Melanie Dickerson, author of Merchant's Daughter and Healer's Apprentice
"The mesmerizing depth of character Williamson's readers have come to expect is woven deftly into Replication, with extra layers of gripping suspense and twisting mystery. I did not intend to stay up reading this book until the early morning hours, but that was the result." –J.R. Parker, author of Kestrel's Midnight Song
I've been looking forward to this one for a while now. Clones, a secret facility, nefarious purposes, and a very good lesson about faith, one that actually snuck up on me when I wasn't looking. The plot has a lot of great twists and turns to it, plus a lot of excitement to keep you turning the pages. In short, if you're looking for a great read, you can't go wrong with Replication. –John Otte, author of Failstate
I LOVE, LOVE, LOVED Replication! Excellent job. It's not a genre I read, and I thoroughly enjoyed every word. –Ann
Just finished and it was GREAT!!!! Wow!!! It had me from the first page. I was instantly worried about "Marty" and it really made me think about how some can even think of doing research on humans and how they can think even cloning is right or testing on them is right. A powerful book. –Terri
This book just might have turned me into a sci-fi fan. The story definitely turned me into a Jill Williamson fan. I had no idea where the next page, paragraph, word might take me. Replication is masterfully done, with enough suspense to keep me up past bedtime and enough sweetness to make me smile and laugh along with the characters. –Rachelle
This book has action, romance, suspense and …clones. Lots of them! I loved this book. I was afraid I'd be let down after reading the amazing "Blood of Kings" trilogy but Williamson did not disappoint. She took an outlandish story and made it totally believable. 5 stars! I think I have a new favorite author. –Tattie
I loved this book!! I have been following Jill Williamson's writing since I found her Blood of King's trilogy and read through it, and I have to say I now enjoy her writing even more! I truly enjoyed the excitement and adventure that this book has to offer and would recommend this book as a good read for them. –Anthony Crafton
I have to admit, I'm not a sci-fi fan, but a friend recommended this and all I can say is WOW!! I was awed by the creativity of the plot line, and the clone's reaction to the real world made for wonderful laugh-out-loud humor. This is a book teens will love, and adults will steal from them to read. –Dyan
Edge of the seat thriller! Non-stop action, a No. 1 YA (young adult) treat. –Bill Tillman